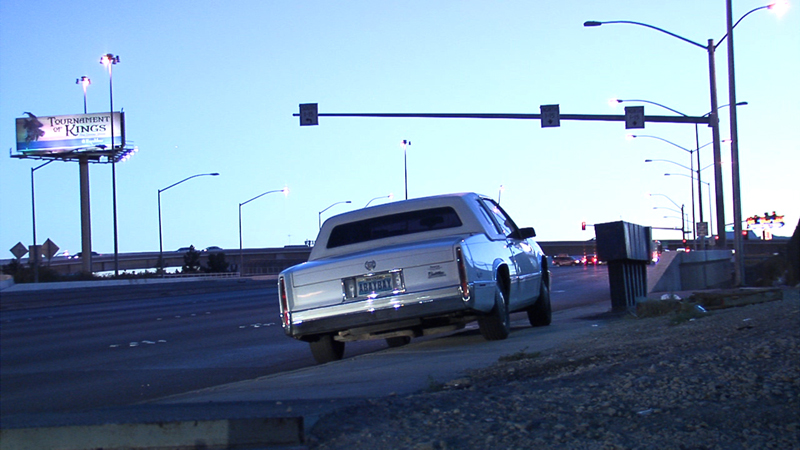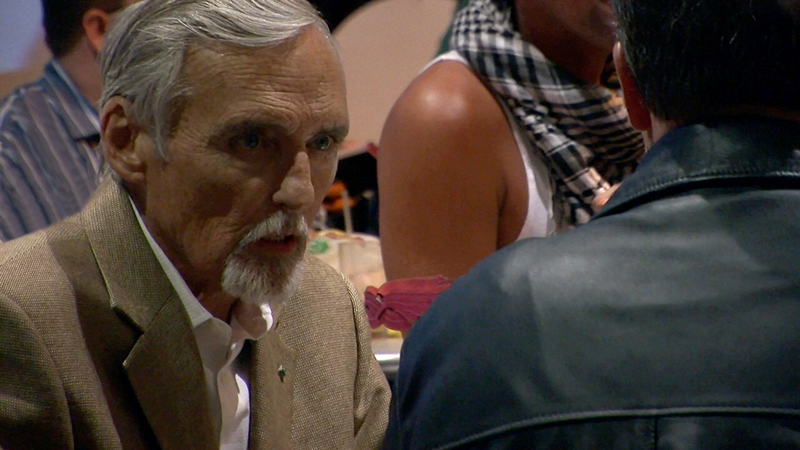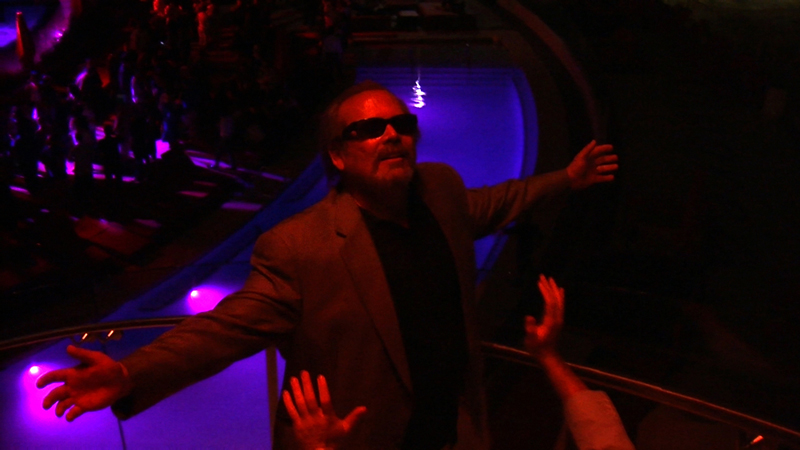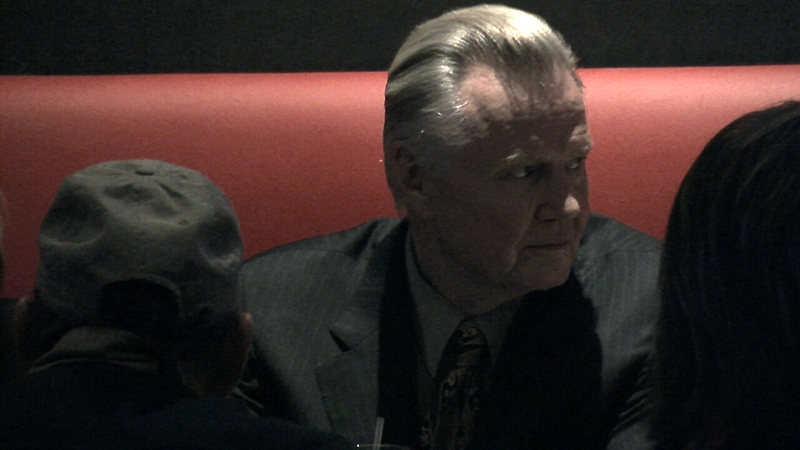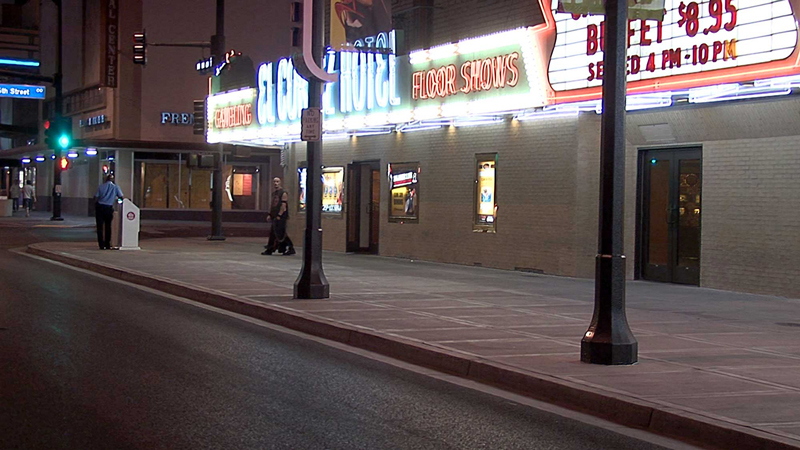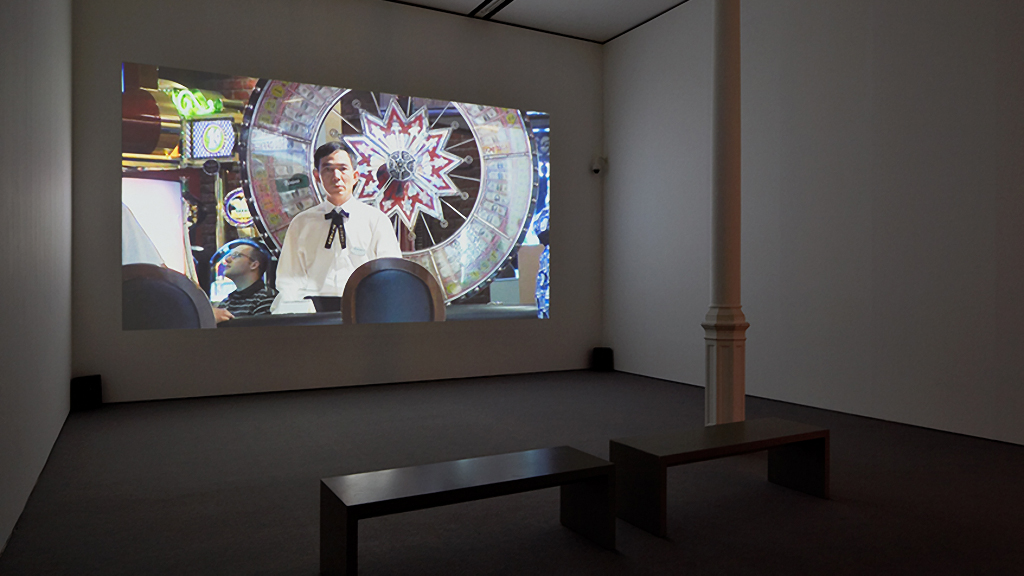 Haunch of Venison, London, 2010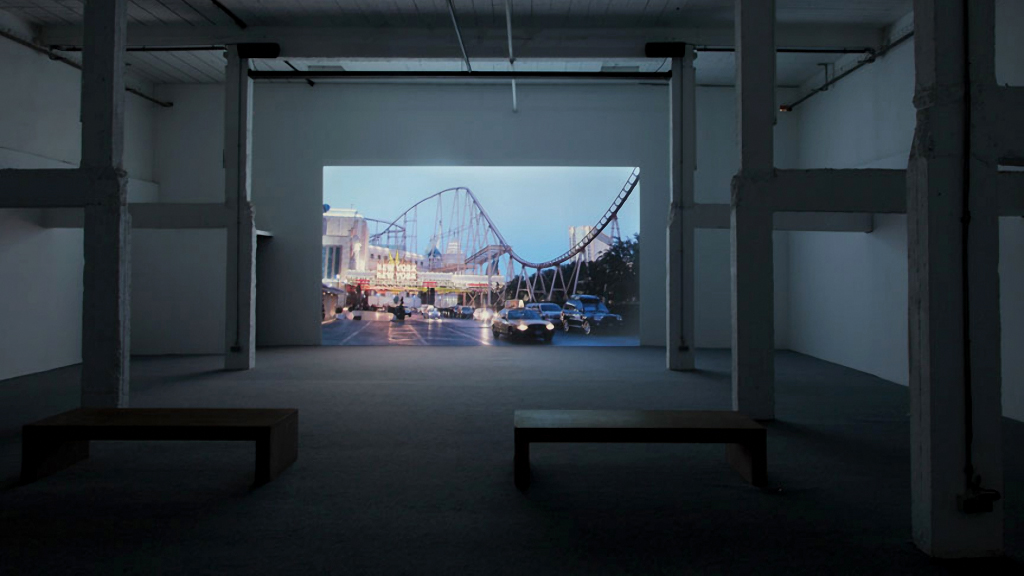 Stardust, Plot Point Trilogy, Argos Arts Brussels 2012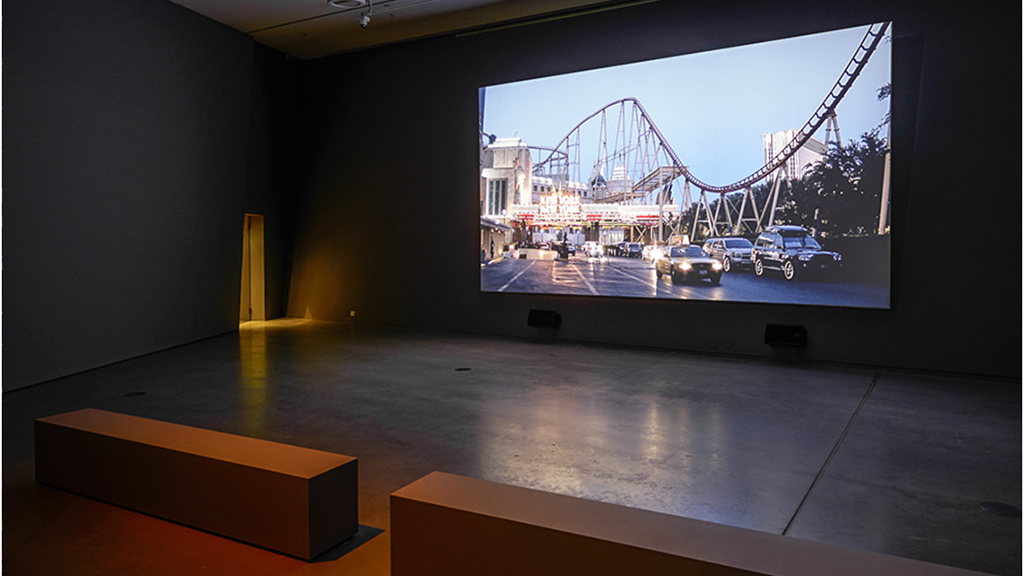 Stardust in 'Cinema Remake', Eye, Amsterdam © Hans Wilschut
Video projection with sound, 20′, 2010


Stardust is the second part of the trilogy where Provost films everyday life with a hidden high resolution camera and edits the images into a fiction film using cinematographic codes and narrative tools from the Hollywood film language. The award winning 
Plot Point
 (2007) that turned everyday life around Times Square into a thriller film being the first part of the trilogy, this time Provost takes his hidden camera to Las Vegas in S
tardust
 and films real Hollywood stars – 
Jon Voight, Dennis Hopper 
and
 Jack Nicholson
 and turns the glorious and ambiguous power of the gambling capital into an exciting crime story.
Jury statement, Tiger Award, Rotterdam International Film Festival 2011
'We admire Stardust by Nicolas Provost for revealing in an unexpected way the possibility of documentary in fiction and of fiction in documentary and for showing one of the most photographed, analyzed, theorized cities in the world, Las Vegas, in an original way that is true and valid, uncovering something new about the place that resists the clichés.'
'Cinema Remake' Exhibition text by curator Jaap Guldemond

Stardust (2010) is the second part of the Plot Point trilogy by Nicolas Provost. In this trilogy Provost employs the grammar of suspense – a twist of self-filmed images together with dialogues and sound from well-known films or television series are schematically and rhythmically coordinated into a Hollywood-type language. In other words, the scenes in Stardust are not staged, but situations encountered by Provost in situ, to which he then applies a Hollywood-style cinematic language. In Stardust Provost is inspired by the cliché image of the city of Las Vegas. He introduces various intrigues which overlap one another without yielding their mystery. By means of clichéd film locations – casinos, hotel lobbies, limousines, clubs – Stardust creates a conspiratorial atmosphere of glitter and crime in a world of stars, gamblers and dollars. In every aspect, the film resembles a Hollywood movie, but is actually a documentary image of Las Vegas. The fact that real stars appear on camera, such as Dennis Hopper, Jon Voight and Jack Nicholson, only increases the confusion as to the 'reality level' of Stardust. Because though they appear before the camera as a random passer-by or extra, their iconic appearance still prevents the viewer from seeing them in a role other than that of actor. Stardust is also in keeping with another cinematic tradition. Already at the inception of film, masters such as Walter Ruttmann or Dziga Vertov tried to capture an experimental portrait of cities on film. Rather than focus on the city-dweller or typical architecture, they wanted to record the fascinating dynamic of modern, energetic city life with the eye of the camera. If we draw a line from Vertov until now, then Provost teaches us a new lesson in the phenomenology of seeing. If Vertov showed the city as he would want us to see it, namely as a Marxist utopia, then Provost shows us that we can hardly see the city differently than the way we see it, namely as cinematographic ideology.
Credits

Cast: The Citizens & Visitors of Las Vegas, Jack Nicholson, Jon Voight, Dennis Hopper, Danny Trejo
Cinematography, editing, sound design: Nicolas Provost
Producer: Nicolas Provost
Supervising Editor: Nico Leunen
Assistant Editor: Nathalie Cools
Supported by The Flanders Audiovisual Fund
Courtesy Tim Van Laere Gallery, Antwerp & Haunch of Venison, London

Awards
Vienna Short Film Award, VIS Vienna Independent Shorts 2011
Best Experimental Film, Tabor Film Festival 2011
Tiger Award, Rotterdam International Film Festival 2011
Best Short Film, Oblique, Mecal International Short Film Festival Barcelona 2011
Grand Prix, International Film Festival Kratkofil Plus, Banja Luka, Bosnia and Herzegovina
Mention of Merit, Tampere International Film Festival, Finland, 2011
Staff Award, International Film Festival Milan, 2010